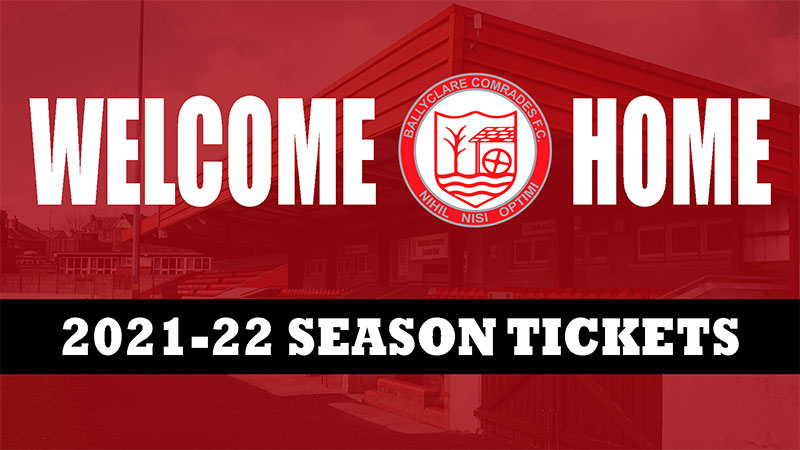 Ballyclare Comrades FC are delighted to announce details of season tickets for the upcoming NIFL Championship campaign.
Supporters who held a season ticket in the 20-21 season will be automatically renewed and just need to swap their current season ticket for a new season ticket at the Dixon Park shop on matchdays.
Season tickets will entitle the holder to admittance to all the Comrades' NIFL Championship home games in the 2021-22 season, and are priced as follows:
Adult – £110
Concession (Pensioner, Child & Student) – £55
Adult Season Tickets ONLY can be purchased from our online store here.
Both Adult & Concession Season Tickets can be purchased from the Dixon Park shop on matchdays.
We'd like to take this opportunity to thank you for your incredible support. We can't wait to welcome you back to Dixon Park once again.