We are delighted to confirm our ticketing options for the upcoming 2023/24 season.
We have frozen our season ticket prices for adults and concessions, and we have added new exciting ticketing options. Our adult season ticket price remains £110 which gains access to all home league games. Our concession (students over 18, and over 65's) also remains at £55. Both these options are full membership tickets, and therefore give voting rights at the club's AGM.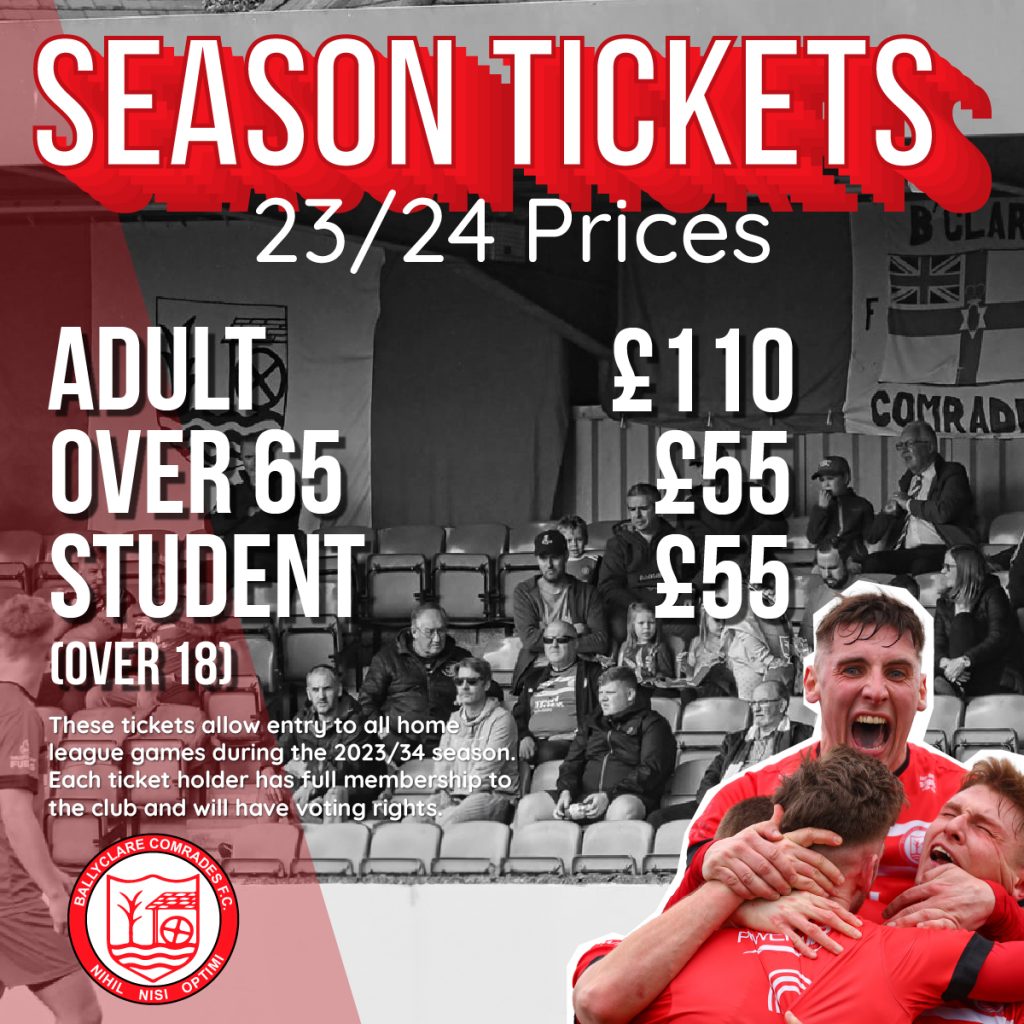 This year we are introducing "Admissions Passes", giving a great discounted way to attend our home league games. If you are aged between 13 and 18, it's only £55 for the season, under 12's are £25, and our new family option is £200 for 2 adults and 2 children under 12 to attend Dixon Park. These passes do not give voting rights at our AGM, but do represent great value for money, allowing the widest range of options for entry into league games that we've ever offered.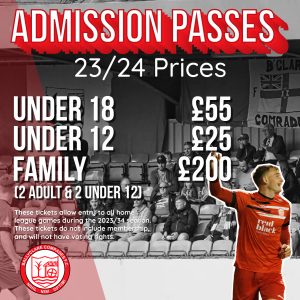 We have put together a handy comparison chart to allow you to see the savings offered by these ticketing options.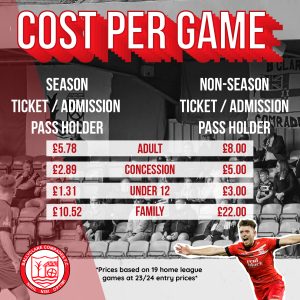 Respect and Safety at Dixon Park
We hope you enjoy your engagement with Ballyclare Comrades. To ensure everyone has an enjoyable experience, its necessary for everyone to show respect for others and to behave in a safe manner.
RESPECT
The club has adopted the IFA's 'Giving sectarianism and racism the boot! Football for All' policy as part of our application to the IFA Club Licensing Standard. The policy states that "Ballyclare Comrades Football Club is an equal opportunities club and will not tolerate any form of sectarianism, racially offensive behaviour or chanting. As part of our ongoing commitment to the IF's 'Football for All campaign, Kick It Out' and to equality, anyone caught making racist or sectarian comments, may be arrested, prosecuted and banned from the club."
SAFETY
Specific 'Ground Regulations' are clearly displayed at the entrances and around the ground.
These polices apply to all those persons within the ground, including spectators, players, club officials and match officials. Please respect the advice and directions from stewards, club officials and public announcements. Failure to do so may result in your removal from the ground and confiscation of your ticket.