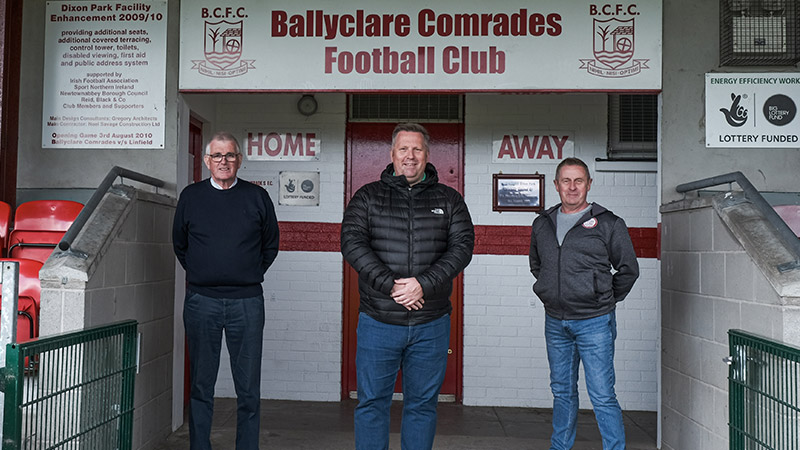 Ballyclare Comrades Academy are delighted to welcome Bob & Berts Coffee in supporting our 'Promoting Sporting Engagement Scholarship' initiative for Ballyclare Comrades Academy.
The support of Bob & Berts will enable young people to connect, keep learning and be active through the medium of football in order to develop their football skills as they progress through the club and with the support of Bob & Berts many children will be able to participate in football at Ballyclare Commrades that may otherwise be unable to do so.
Bob & Berts are excited to be included at the start of this devlopmental venture at Ballyclare Comrades Football Club and share the vision of supporting emotional health and wellbeing through community and sporting engagement.
As an Academy we are at the early stage of a journey and hope to work in partnership with Bob & Berts to leave a legacy for the Ballyclare community and beyond.